This Artist's Page is Available for Sponsorship - Click Here for Info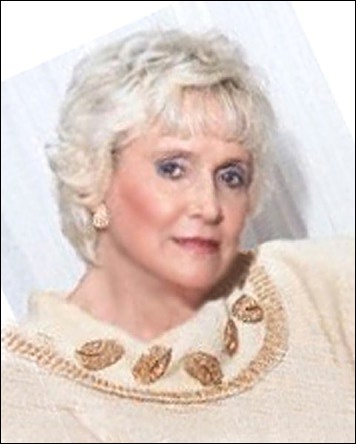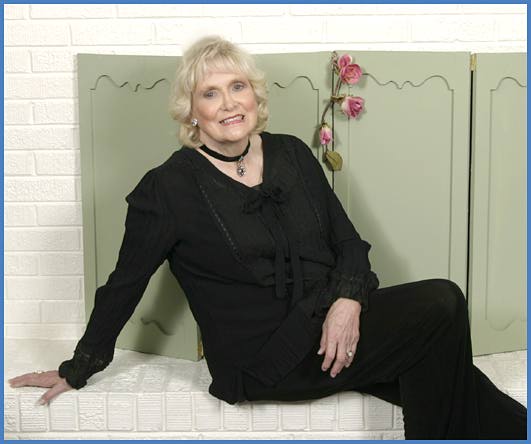 UPDATE: Oct., 2006 - Shirley and Bill will be touring Europe in the summer
0f 2007.
Thanks to all my wonderful fans for keeping: "He's gone crazy"
in the world charts for 16 weeks and still going.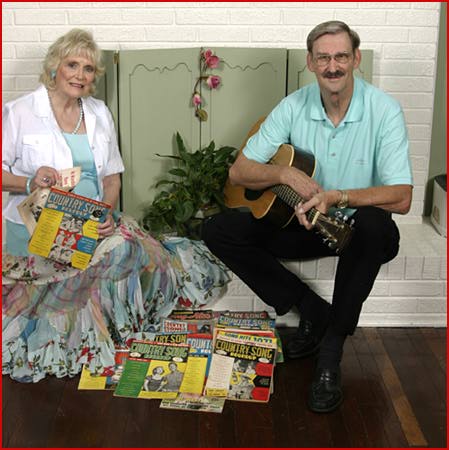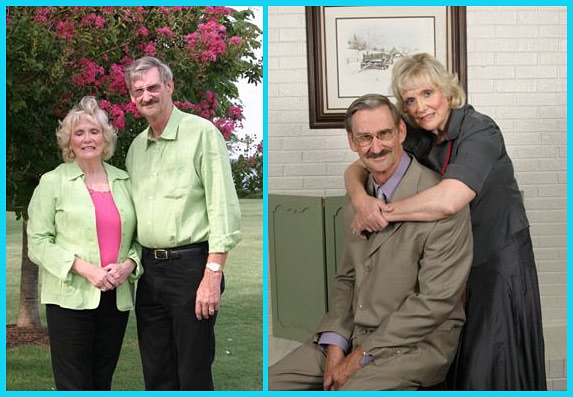 The Traditional Country Hall of Fame was proud to add Shirley Raye to its list of inductees on August, 31, 2005. Shirley is one the "true ladys" who helped create and preserve that traditional music sound we all love.

Shirley Raye's first love was singing country music. Born in Alabama and raised in a Christian home by parents who disapproved of country music, Shirley had to make excuses to leave the house in order to pursue her love.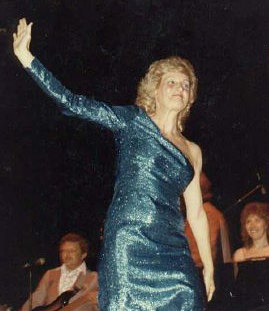 Shirley's first TV appearance was in Decatur, AL when Carlos White hired her at the early age of 13 as the female singer for his band, Circle 23 Jamboree, Decatur, AL.

Displaying her spunk and determination that have served Shirley throughout her life, she pretended to stay with a friend and kept her stage clothes at the train station in Nashville in order to appear on the Grand Ole Opry. She later started working with Country Boy Eddie out of Birmingham alongside Tammy Wynette.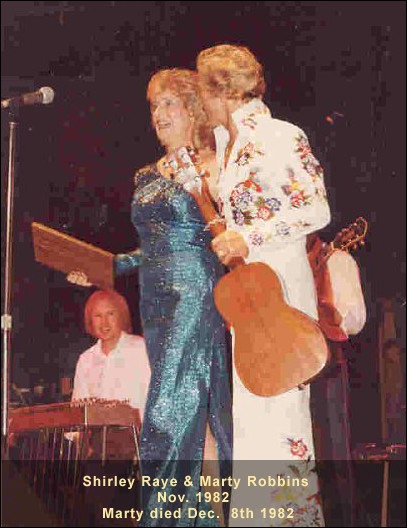 Her big break came when Marty Robbins, taking her under his wing, became her mentor. Marty bought her first stage clothes for the road and was instrumental in procuring her first record contract. Shirley became associated with the major artists in country music, opening shows for Bill Anderson, The Statler Brothers, Hank Thompson, Ernest Tubb, Bill Monroe, Billy Walker, and many others.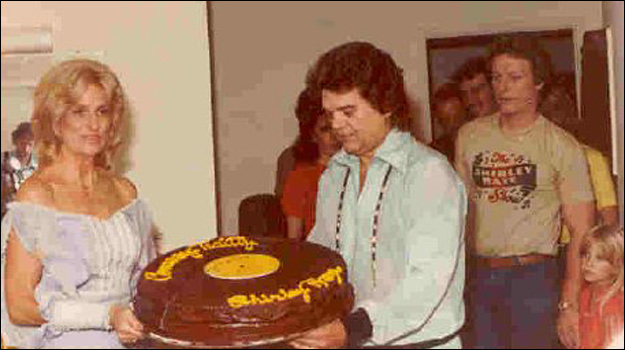 In the late 50's, she worked shows with Red Foley in the Ozark Jubilee, and eventually started working exclusively with Conway Twitty. Shirley was offered a major contract with Chet Atkins, but due to marital conflict, felt the need to decline.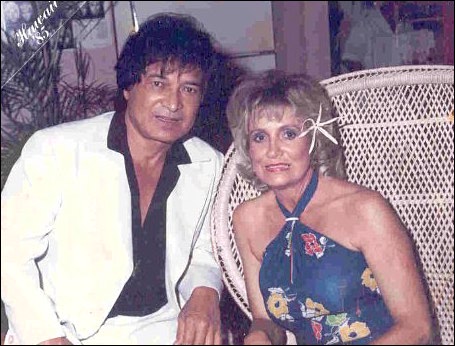 Shirley has worked in every state with the exception of Alaska and has performed on five continents. A true entertainer, Shirley never fails to captivate her audience with her remarkable energy and vivacity. With her strong, clear voice, Shirley has been known to convert non-country music fans to country music enthusiasts. But Shirley's talent does not end with singing; she has also written several songs, inc luding "Candice", which she is often requested to perform.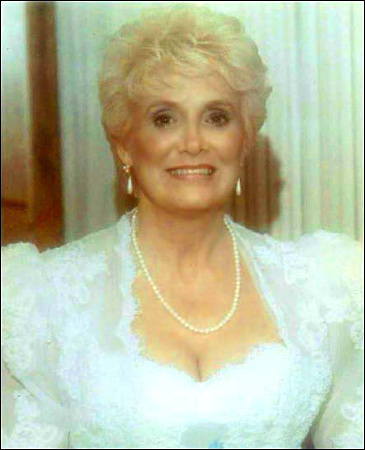 After a difficult divorce, Shirley began to endure severe health problems. Due to her incredible perseverance, strong will, and faith in God, Shirley rebounded and, while still battling health issues, has been performing with her back up band, the Brothers n Others for the past twenty years.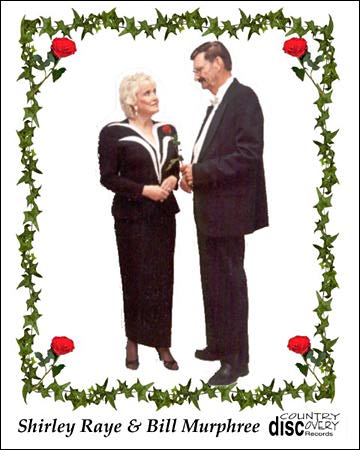 She is now happily married to Bill Murphree. The couple currently resides in Decatur, AL, where they sing and record together. Mike Headrick, who began playing steel guitar with Shirley during her days with Marty Robbins and Conway Twitty, is now producing their CDs under Country Discovery labels. In Shirley's opinion, Mike has one of the most brilliant minds found in the music industry, which is evident in the production of Shirley and Bill's latest recording.

To listen to their latest CD, "Feeling is Believing," go to cdbaby.com and towerrecords.com. ­ Vickie Swinney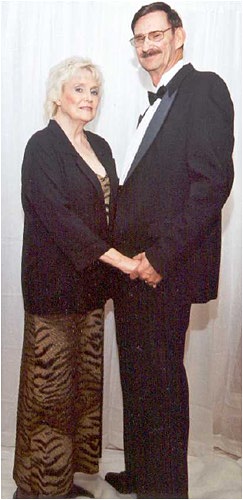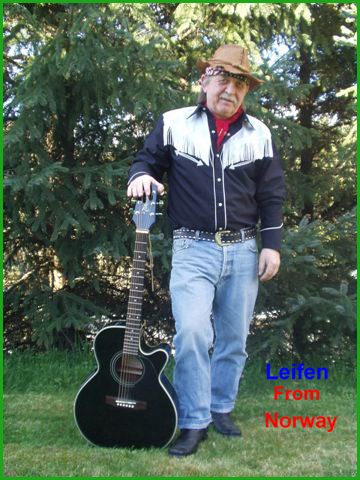 Leifen will be working with Shirley and Bill on their 2007 shows in Norway an Europe. Also, a duet album is in the works.


Updated October, 2006


Sign Shirley's Guestbook
View Shirley's Guestbook
"Traditional Country Hall of Fame" Home Page